Are you planning an engagement for your partner? Are you wondering what type of ring to propose with and how to choose the right one? Well, congratulations on your impending engagement, but choosing the right ring is the most crucial element of any engagement. If you are looking for the right ring to choose among the common rings to propose with, here is what you need to know. Of course, every girl loves a diamond and choosing the right diamond is always a tough endeavor. We caught up with Kalfin Jewellery Melbourne, who gave us their advice to people who don't know where to start in choosing an engagement ring.
Tips For Finding The Right One
1. Shape
You might be too interested in the karat, clarity, color or cut and forget about the shape. Well, if you want your future wife to be excited about the engagement ring you give her, find out the shape she loves. Remember, the shape refers to the geometry of the diamond while the cut refers to the angles on the stone.
If you are shopping in a jewelry store, don't rush into choosing the first stone you find without considering what your future wife likes. Look through as many shapes as possible to find the best one to make your partner happy and excited about the engagement.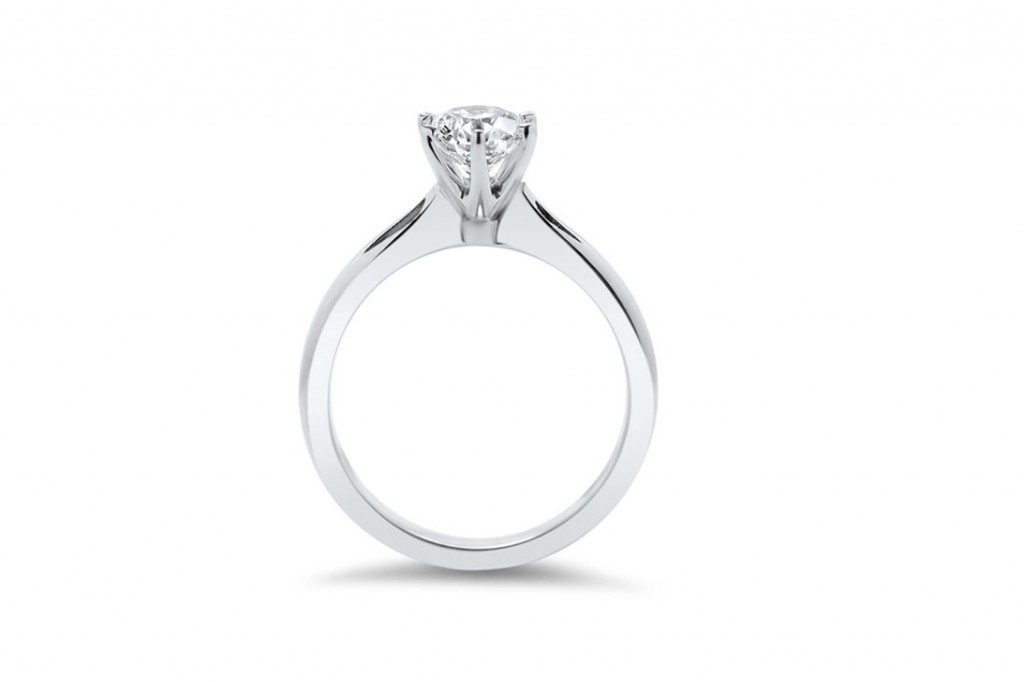 2. The Settings
The setting refers to the metal framework where the stone is mounted. Depending on the setting, the tone of the ring will differ. A modern makeover for a hip and young couple would be a classic round engagement ring with a bezel setting. There is always the stylish oval look that brings out the traditional engagement look with a four prong setting.
Therefore, you need to find a ring with the right setting and shape for the best combination. You can always ask for more advice from the jeweler to get the right shape and setting on your engagement ring.
3. Bring Her Along Or Spy On Her
The old engagement proposals were couples surprised each other with rings is dying slowly. Most couples prefer shopping for rings together. Of course, if you prefer being traditional, you can always spy on her and find out the type of ring she likes. Ask her best friend, sibling, parents or anyone else in her life and see what she likes in a ring.
For instance, does she love vintage rings rather than classic pieces? What's her favorite color? Does she need a huge ring or would a simple ring do? You can always ask her about the type of ring she likes and still make the engagement special with a huge surprise party later.
4. The Metal
Besides the engagement ring, you might also have to choose the wedding band early enough. Of course, there are many metals for you to choose from. Most people prefer platinum since it is perfect for people with sensitive skin. On the other hand, you can always settle for a gold band which comes in different colors such as yellow, white, rose or green.
Another great metal for a wedding band is palladium with a gray hue, much different from platinum. You can also choose a recycled metal wedding band which might be made up of gold or platinum. It's a way to add the 'something old, something new' belief into your wedding. Of course, when choosing a metal for an engagement or wedding band, you need to know the type of metals that your future wife is allergic to.
5. Loose Stones
Of course, if you are not buying an estate ring, you will be more interested in loose stones rather than those in a setting. Most jewelers have cases with samples that give you an idea of what the finished ring will look like. Remember, the stone is responsible for most of the overall cost of the ring. Therefore, you should look at the stone first before choosing an engagement ring.
You should always inspect the stone or find an expert to check it thoroughly for you. That way, you can be sure what you are expecting before getting the stone. Once the ring is set, you should also check it thoroughly to make sure that they actually used the right stone you picked the first time around.